by Sheena Johnson, owner of The Bra Lounge
This month as we celebrate the women in our lives for their undying support, encouragement and devoted love, we should take a moment to reflect on one simple fact that we become more and more aware of every day. Women are FIERCE.
"Who Run The World?!" after all
?
Let's be honest ladies, we kick serious ass. We take on a countless number of tasks and responsibilities to keep the people around us safe, healthy, and happy. Often our attempts go unseen, unappreciated, and un-thanked. Yes we bitch, but with the help of a bottle or two of wine and long winded conversations with best friends we get up and do it all over again. We make the world a better place, and for that, The Bra Lounge reminds you to indulge in luxury for yourself every now and again!
Luxury means different things to different people, but at The Bra Lounge it means perfect fitting, flattering, and gorgeous lingerie and undergarments.
Luxury means feeling like a million bucks, even when we don't have and may never see a million bucks. It means rocking cute outfits with the perfect-fitting matching bra and panty set, or giving a sexy show for your man in lingerie that makes you feel incredible!
Celebrate Mom, and yourself, with The Ultimate Bra Shopping Experience this year. Luxurious, world class quality nightwear, lounge wear, shape wear and fine lingerie can change a woman's perception of the world and herself. Flowers can't possibly say they do the same.
With personalized fitting consultations by experienced professionals, and award winning customer service, we are proud to
Empower Women with the Ultimate Bra Shopping Experience and the World's Best in Fine Lingerie.
Tips to finding perfect fitting undergarments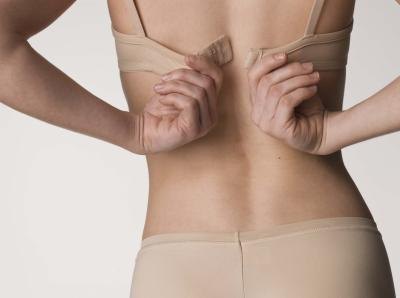 The band of a bra holds up to 90% of the support of the bra.
When fitting properly, it should be snug. This will help to distribute the weight of your breasts, whether they are large of small, across the strongest part of your back. Using a cloth tape measure, determine your proper size by wrapping it around your ribcage just below your bust. You will fall somewhere in between 28 and 50 inches. Do not round up or down, fit the band for comfort from your exact size.
Most women wear too large a band size and too small a cup size.
Do not pay attention to the A,B,C,D size range, there are many more letters to the bra fitting alphabet. If you are now looking for a smaller band size, expect to jump a letter or two in cup size. This doesn't go for every woman, but it is very typical. Sizes carried at The Bra Lounge are AA-M.
Comparison: if you typically shop in department stores for a 36B, but are now measuring yourself at a 32 or 34 band, look for a C or D cup instead. If you typically shop for a 38DD but are now measuring at a 32 or 34, expect to jump up to a F, G or H cup size.
Back fat? GET. OVER. IT.
Women of every size are frustrated with skin spilling over the side of the band. To get away from that you will have to go into a bigger band size, however you will compromise the fit of the bra altogether. After a few washes and wears the band will start to stretch and become softer, making it less noticeable. You can have a smooth back, but you will not have the shape and lift up front. If support matters more to you, suck it up honey! After all, which way are you facing the world, forward or backwards?
Return to
You Are FIERCE